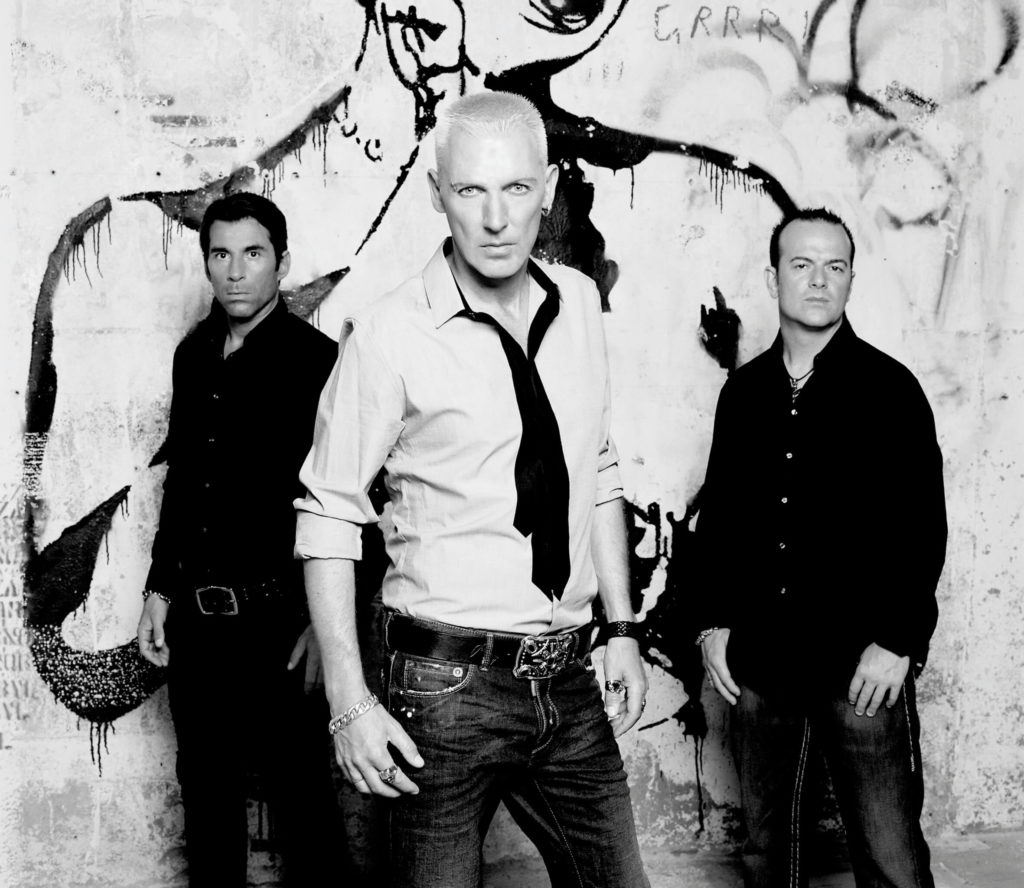 German techno group Scooter was formed in 1994 by H.P. Baxxter, Rick Jordan and Ferris Bueller, who together with producer Jens Thele previously joined forces as the remix team the Loop. During the 1980s, Baxxter and Jordan also scored a series of club hits as Celebrate the Nun. Debuting with the single "Valleé de Larmes," Scooter scored their breakthrough hit with the follow-up "Hyper Hyper," which sold over 700,000 copies in Germany alone.
A series of Top Five hits followed, including "Move Your Ass!," "Friends" and "Endless Summer" (all later collected on the trio's 1995 debut LP …And the Beat Goes On); with 1996's Our Happy Hardcore, Scooter also scored their first British Top 20 hit, "Back in the U.K." Wicked appeared later that same year, and featured the techno-ballad "Break It Up"; in the wake of 1997's Age of Love, Bueller exited Scooter, and was replaced by Axel Coon for No Time to Chill. Back to the Heavyweight Jam followed in 1999.

The album Sheffield appeared in 2000 and contained the club hits "She's the Sun" and "I'm Your Pusher" along with a cover version of Soft Cell's "Sex Dwarf". We Bring the Noise appeared in 2001 while 2002 saw the release of a live album, Encore, and the singles compilation Push the Beat for This Jam. Three Scooter singles – "Weekend!, "Maria", and "Jigga! Jigga! – filled Euro clubs in 2003 and the full-length Stadium Techno Experience paid tribute to one of the band's favorites – KLF – in both title and cover art.
The band's 2004 release, Mind the Gap, was originally released in a "basic" edition, came out a few months later in a "regular" edition with some multimedia tracks added, and was reissued in 2005 in a "deluxe" edition with a bonus live disc.
The band continued to go from strength to strength during the following years, despite going through a revolving door of third members: Coon left the band in 2002 to pursue a solo career and was replaced by Jay Frog, who himself quit in 2006 to be replaced by Michael Simon, who had previously remixed a number of Scooter's tracks. Their incredibly prolific work rate continued unabated, with a new album almost every year (and two in 2007), a major world tour every couple of years, and a string of smash hits which made them the biggest-selling singles act in German chart history, including their 2007 track "The Question Is What Is the Question?", which spent a staggering 26 weeks on the chart.
The band's fame was such that Baxxter was asked to appear as a judge on the 2012 season of Germany's X Factor. Although their last big pan-European hit album was The Stadium Techno Experience, not one of their albums since 1997 failed to hit the German Top 20, and one of their biggest successes was 2007's Jumping All over the World, which hit Number One, and went platinum, in the UK. ~ Jason Ankeny, Rovi.