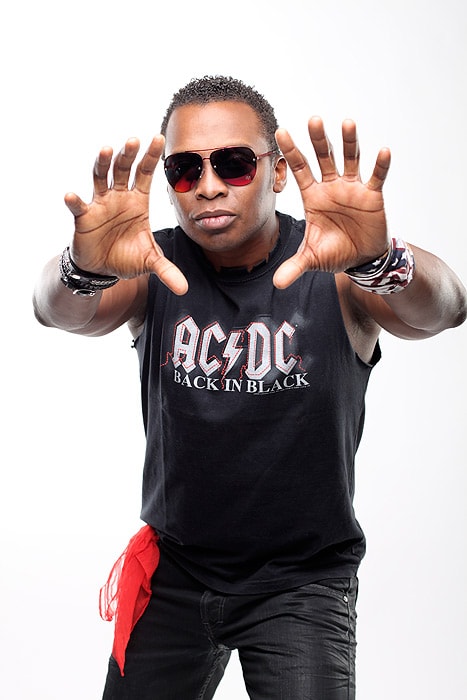 Alexander Nestor Haddaway (born January 9, 1965, Trinidad and Tobago) better known by his stage name Haddaway is a Trinidadian singer.
10 Years, four albums and over 20 Million sold units – the result of the plural laureate. Nestor Alexander Haddaway, born at Trinidad/Tobago, has studied Marketing and Policy at George Washington University, Washington D.C, before he has started his music carrier.
With "What is love" he stormed the charts all over the globe and achieved a sales quota of over eight million units. "What is love" appertained up to 52 weeks at word-wide Top 10 Charts and even today it is part of the Top 100 Airplaycharts of the U.S.A. After that bang, further other megasellers like " Life", " Rock my heart", " Fly Away" or "I Miss You" followed and entered the Top 20 Charts. With Haddaways second album " The Drive", released in 1995, he did not miss the opportunity to continue his success without a break.. In 1998, "Let´s do love" was launched at the world-wide market – another album with outstanding musical aesthetics and performances of impulsive rhythmic, unique melodies and especially Haddaways incomparable voice. In 1999, all his famous hits have been arranged new and remixed for his "All the Best – His Greatest Hits " album. Year 2001 : Haddaway has shown, that he has developed his musical career – with "Love Makes", his fourth album, he made clear his distance to the habitual dancefloor-sound by mediating new impulses as an undoubted musical global player in his songs. His irresistible hooklines, moods and sounds – with only a small electronic touch – are adaptable to nearly all stages, discos & clubs, living- and bedrooms in that world.