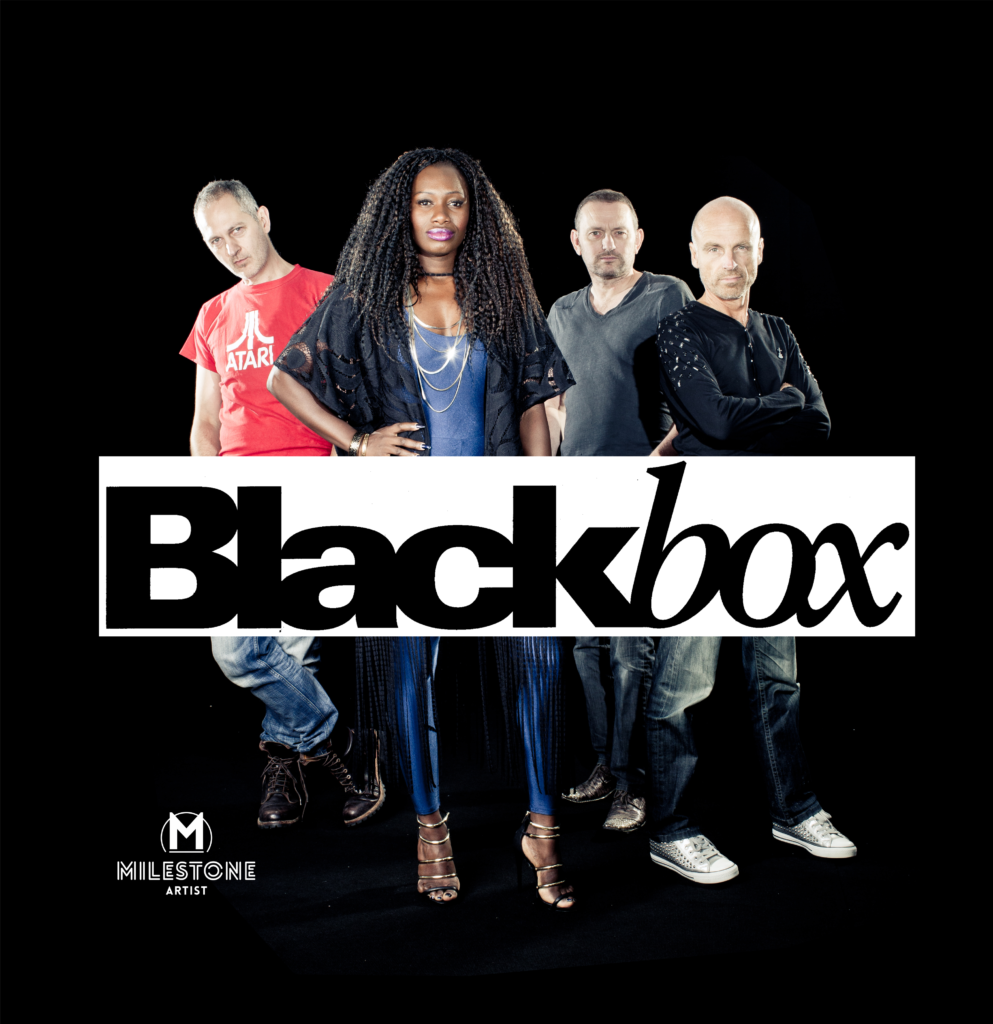 The leading exponents of a wave of Italian house music that flourished on the dance floors of the late 80s and early 90s, Black Box comprised three Italian studio musicians (Daniele Davoli, Mirko Limoni and Valerio Semplici), collectively known as Groove Groove Melody(their imprint label).
The Trio Founded the band "Black Box"
Semplici was a clarinet teacher and played in the "Orchestra Del Teatro Comunale di Bologna". Davoli was a well-known Italian club DJ (known as DJ Lelewel), and responsible for the hit single "Grand Piano", another prime example of "Italo-house", while Limoni was the computer and keyboard whizz kid of the trio.

The Groove Groove Melody team were established as one of the top production outfits in Italian dance music, churning out more than a dozen singles a year in their native country. Among these productions the british music industry spotted "Ride On Time"(Black Box). The single became the first of a series of Italian house records to crossover to the UK charts, staying at number 1 for six weeks in 1989, and becoming the best dance selling record of all times(still today). The Groove Groove Melody team were also behind the production of Starlight's "Numero Uno" reaching the 9th position in the uk single charts. Under seven or more pseudonyms, they turned out numerous further records. However, as Black Box, in April 1990, they released an album called "Dreamland" which broke in the US charts as well as UK + the rest of the world, and featured the hit singles "Ride on Time" "I don't know anybody else", "Everybody Everybody", "Strike It Up", and "Fantasy", a revamp of the Earth, Wind And Fire hit.

In 1995 a second album called "Positive vibrations" was released, featuring the American singer "Charvoni", and including the singles "Not anyone", "I've got the vibration", "Native New Yorker" "Rocking to the Music" and "Fall into my love".
From the 2 albums, were extracted 12 singles, and 8 videos were made…

In April 2018 a collection of remixes + a Brand new song, the "SuperBest" album, is Released.