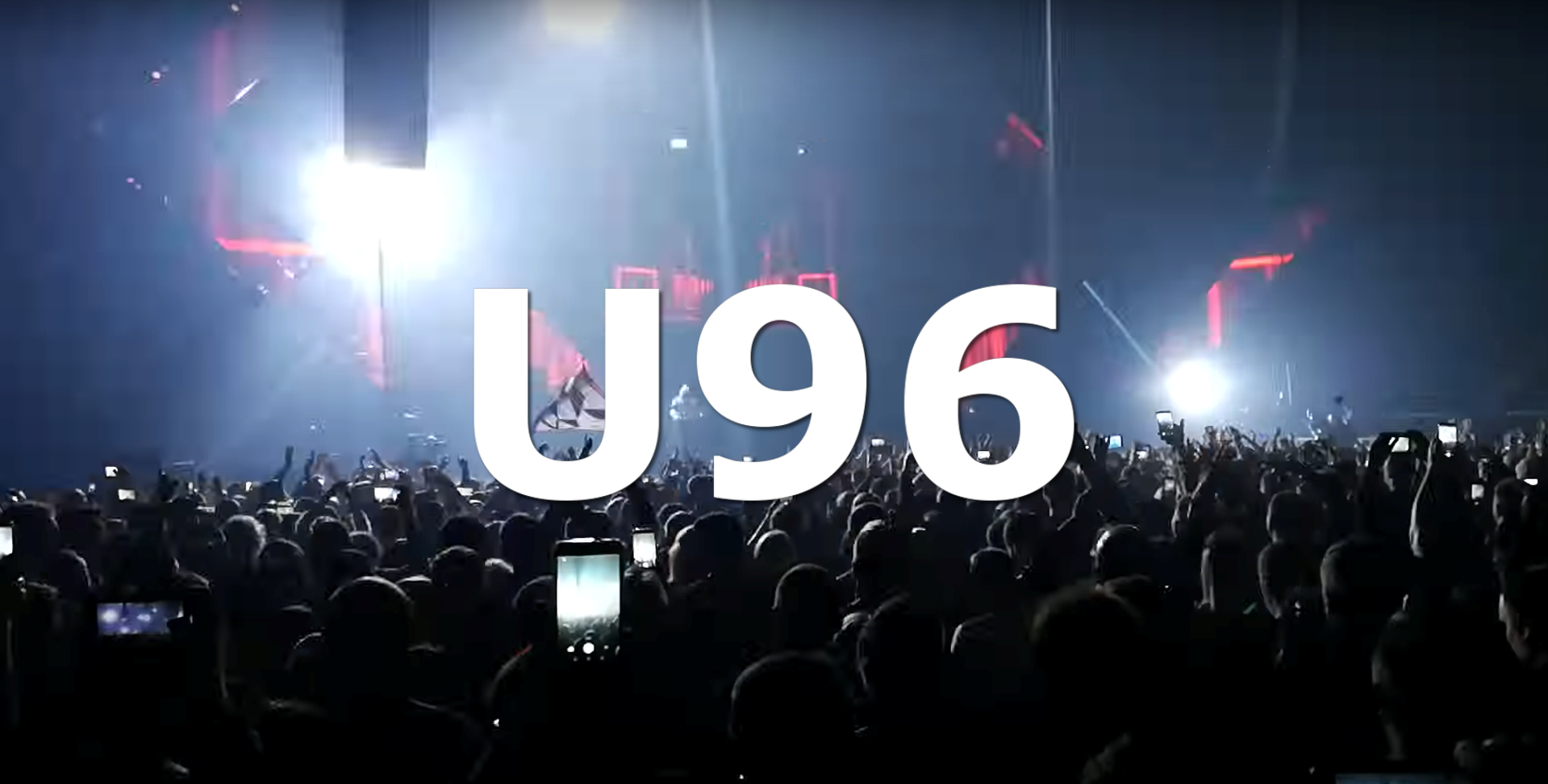 Their hypnotic-magical techno version of the classic movie soundtrack 'The Boat' saw Hamburg band U96, featuring Hayo Lewerentz and Ingo Hauss, write music history in the early 1990s. Now the songwriter/producer team has returned with a new double album: Reboot will be out on 29th of June 2018 and includes 17 new songs (plus eight additional numbers on the bonus CD), with lots of different facets and spectacular guests appearances by the likes of Neue Deutsche Welle star Joachim Witt, ex-Kraftwerk drummer Wolfgang Flür and soul singer Terri B!. More than ten years have passed since the previous U96 album Out Of Wilhelmsburg (2007) arrived at the stores, so it was high time for a new sign of life.
The history of U96 is that of a highly successful career, starting in 1990 with the band's foundation by Lewerentz, Hauss, their former production partner Helmut Hoinkis and DJ Alex Christensen. Only one year later, U96 landed a major hit with their version of the title track of the box office success 'The Boat' (13 weeks at no. 1 in Germany), followed by the same-named debut album which immediately went gold and topped the German album charts. Its successor Replugged with its slightly more experimental style, inspired by electro pop as well as ambient and disco sound, corroborated its predecessor's success a mere twelve months later, clocking up two more top 10 hits, namely the dance tracks 'Love Sees No Colour' and 'Night In Motion', as well as producing forerunners of the impending trip-hop wave with the more laid-back 'The Russian' and 'Without You'. U96 went on to expand their stylistic range on albums such as Club Bizarre (1995) and Heaven (1996) and presented, along with their established techno base, also cross references to pop, trance, rave and Eurodance. In addition, the group had a top 4 hit with their single 'Heaven', a quotation of the Cindy Lauper classic 'Time After Time'. Things were a little more quiet for the band from Germany's north in the early 2000s, their most recent album Out Of Wilhelmsburg (including the single 'Mr. DJ Put On The Red Light' feat. Rapper Das Bo) being released in 2007. A number of personnel changes and the split with Alex Christensen in 2014 followed. The two original members Lewerentz and Hauss subsequently expanded U96's previous recipe for success by live concerts and DJ Sets featuring a variety of guests. Special visuals in the style of acts such as The Chemical Brothers were developed for each song, so expectations of their tour in spring 2019 are high.
Along with the band's classics, the most important songs from their new album Reboot will be at the centre of those concerts. The double album includes, along with its 13 regular tracks, a bonus CD with eight additional songs, among them six numbers for their 2015 EP The Dark Matter, previously only available on vinyl. The first single to be released from Reboot will be 'Angels', recorded by American soul vocalist Terri B!. 'Angels' has U96 catapult their 1990- influenced dance track with its catchy hookline into the present, supported by an atmospheric and audiovisually impressive video clip which was shot in Berlin. 'Quo Vadis', a way-out mix of techno and NDW with a socio-critical lyric about populism and the problematic current global political situation, is a spectacular collaboration by U96 and NDW star Joachim Witt. By the way: Joachim Witt presents his own, totally different version of 'Quo Vadis', occasionally reminiscent of Rammstein, on his current album.
The collaboration between U96 and Wolfgang Flür (ex-Kraftwerk) on 'Zukunftsmusik' and 'Hildebrandslied' is just as trend-setting – an artistically highly exciting liaison between three musicians who, despite the fact that they are from different generations, are obviously on the same wavelength, adding a kind of post-modern Kraftwerk dimension to the typical U96 soundscape. Without giving away too much: This cooperation will continue in the wake of
Reboot, a full U96 album with Wolfgang Flür entitled "Transhuman" having been scheduled for autumn 2019.
So there's every sign of a storm brewing in the U96 camp (to stick with the band's maritime moniker). And the best thing about it: the wind could hardly be fresher and more invigorating than on Reboot!
DISCOGRAPHY
DAS BOOT (1992) + Singles REPLUGGED (1993) + Singles CLUB BIZARRE (1995) + Singles HEAVEN (1996) + Singles
DAS BOOT 2 (Double Album)
OUT OF WILHELMSBURG (2007)
ANGELS (Single)
REBOOT (Album)
Das BOOT 2018 (Remix Album)
ZUKUNFTSMUSIK (Single) w/Wolfgang Flür (ex. Kraftwerk) QUO VADIS (Single) w/Joachim Witt
Upcoming releases:
NIGHT ON EARTH (Single) ft. Amy Fasola TRANSHUMAN (Album) w/ Wolfgang Flür