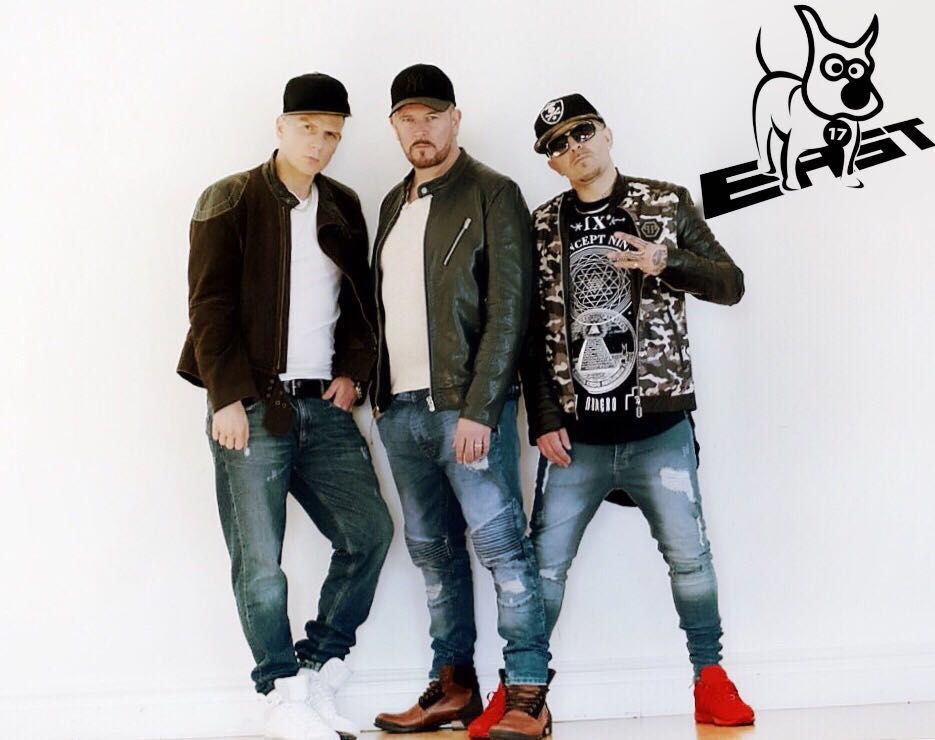 East 17 is an English boy band group consisting of Terry Coldwell and Robbie Craig and newest addition to the line-up, Terry John. (Since 2018)
The group achieved 18 top-20 singles and four top-10 albums, and were one of UK's most popular boy bands during the early to mid-1990s, aided by strong tabloid interest in their 'bad boy' image compared to the 'clean cut' image of rivals Take That. Their style blended pop and hip hop in songs as "House Of Love" and "Let It Rain".
East 17 scored twelve Top 10 hits on the UK Singles Chart between 1992 and 1998. Their debut album, Walthamslow, shot No. 1 on the UK Albums Chart.
It featured a string of Top 20 singles, including "House of Love" and "Deep". "It's Alright" became a major success in Australia, reaching No. 1 in early 1994 for seven consecutive weeks, and No. 3 in the UK in 1993. The lyrics to some of their songs, such as "Let It Rain", had political undertones, talking about war, peace, equality, love, and other political issues.
In the interview with Young Perspective, Terry Coldwell revealed that they will be releasing a new album, with their debut single to be called "Warning".
In 2017, East 17 has released their sixth studio album 24/7, with the intended first single being Strip along with an accompanying music video. The album was released in 2017 in Australia as 24/7: Australian Tour Edition as a surprise while they partook in B*Witched's Australia & NZ Tour alongsideAtomic Kitten, S Club 3 and Liberty X.