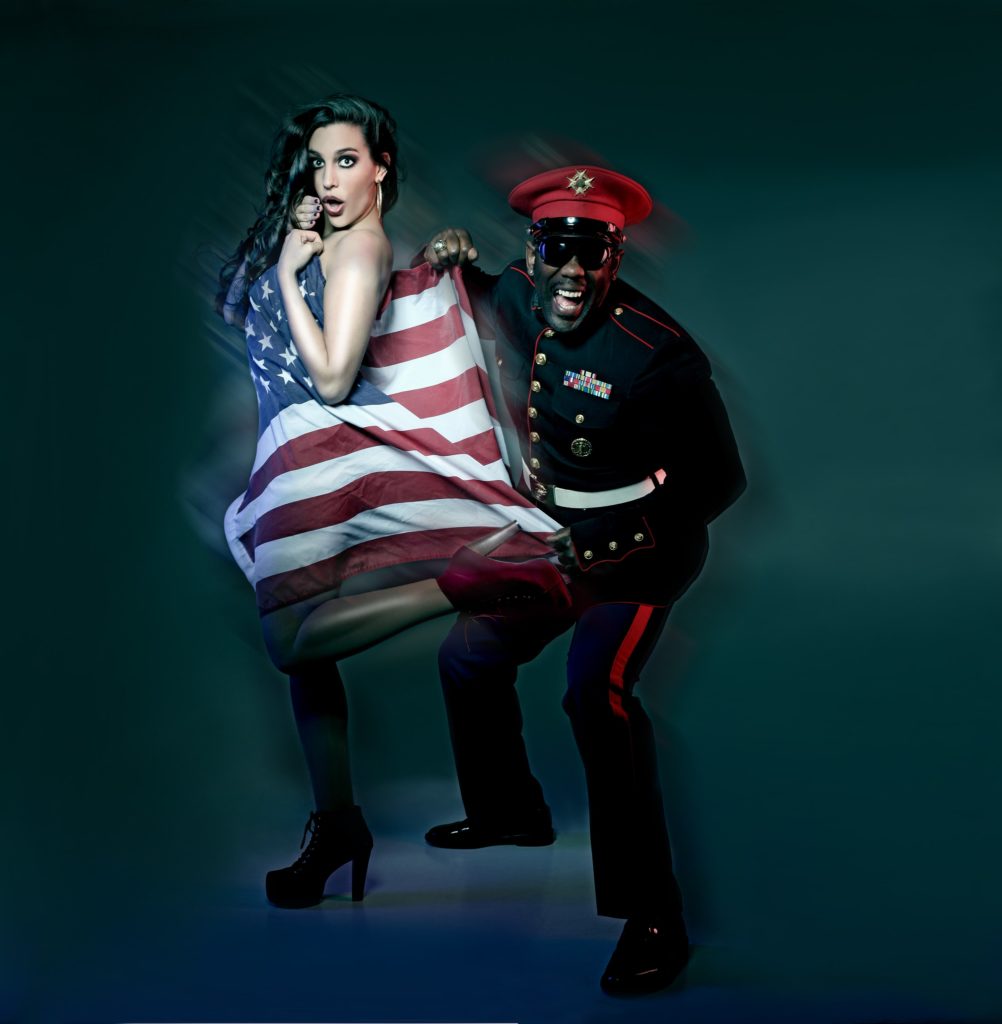 Captain Jack's music was stylized as a form of military training mixed with Europop and dance pop music.
They were musically influenced by the eurodance genre that was popular in Europe, Oceania and South America in the 1990s. The style of eurodance was dance music with a female singer and a male rapper to follow a traditional verse-chorus structure. Captain Jack are best known for dance tracks like "Captain Jack", "Drill Instructor" or "Little Boy". Although they also made slower tracks such as "Back Home", "7 Days" and "I Feel" that strayed from the europop genre.
There are also some Ace of Base influenced reggae pop songs like "Soldier, Soldier" on their early albums. Captain Jack covered numerous of songs such as A-ha's "Take On Me", Queen's "Another One Bites the Dust" or Madonna's "Holiday". They also sampled classical elements like Edvard Grieg's "In the Hall of the Mountain King" in their dance song "Dream a Dream" or Johann Pachabel's "Canon in D major" in their ballad "Children". During the early 2000s Captain Jack changed their musical style from eurodance pop to summer vibe tunes, following the styles of the previous single releases "Soldier, Soldier" and "Holiday". They covered numerous well-known famous summer songs, such as Chico Buarque's "A Banda" (in their version, "Get Up"), Captain Sensible's "Say Captain, Say Wot", Huey Smith & The Clowns's "Don't You Just Know It (Don't Ha Ha)" or KC and the Sunshine Band's "Give It Up". They continued that style til the band's hiatus in 2005. In 2008 Captain Jack returned with a different new musical direction consisting of more matured dance techno sound with more R&B, Hip Hop and Oriental influences, such as "Turkish Bazar".