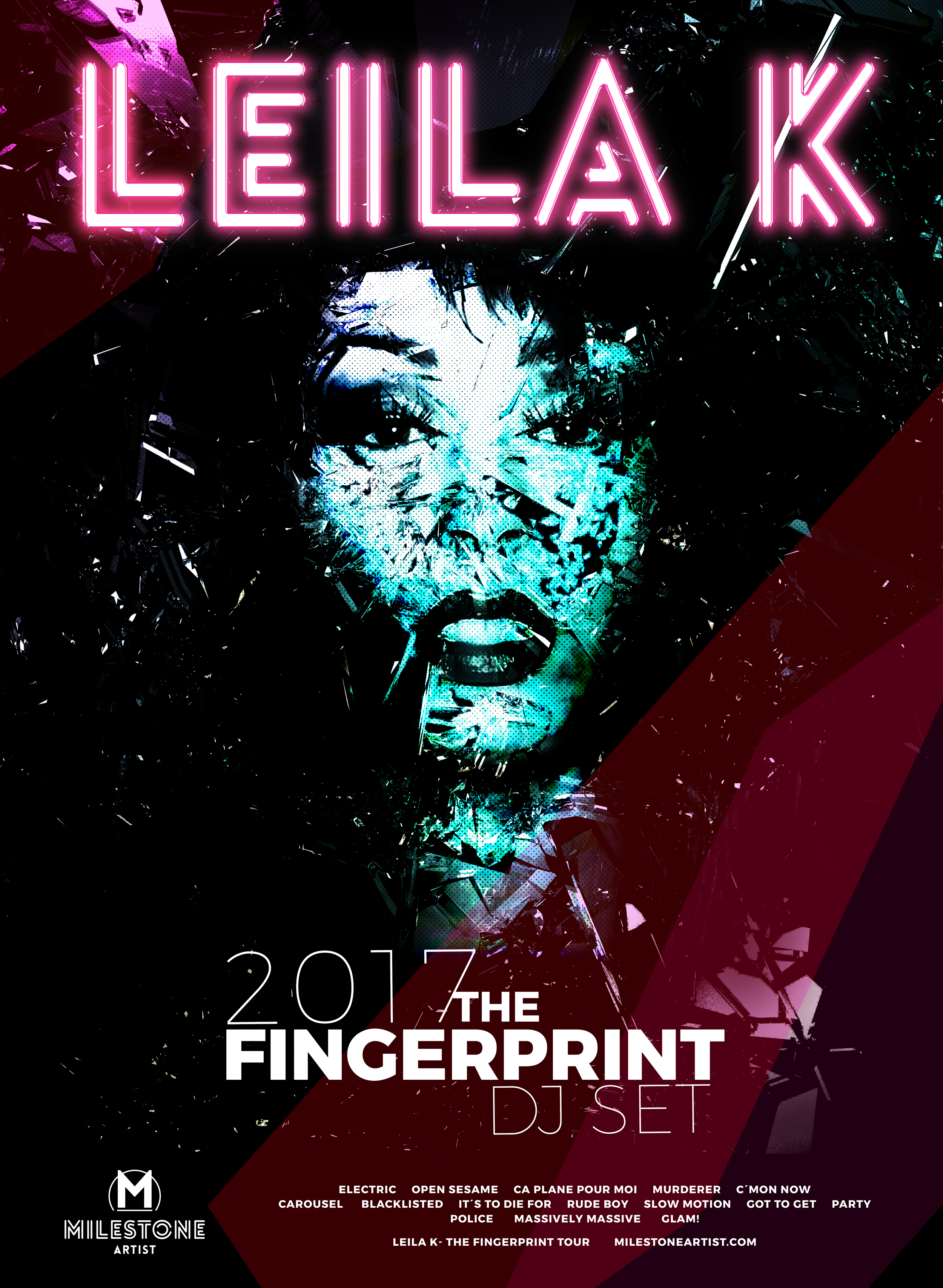 LEILA K – THE FINGERPRINT DJ SET
Det har väl inte undgått någon att Leila K åter är turnéaktuell?
Efter att under sommaren gästat Håkan Hellström på Ullevi i Göteborg och mottagit toppbetyg av en enad presskår är det nu dags för Leila K att inleda sin egen turné.
The Fingerprint Dj set tar avstamp i Leilas egna influenser från 90-talet och följer hennes musiksmak ända fram till idag.
Setet har en modern prägel, högt tempo och innehåller Leilas största hits i både original och uppdaterade format.
Showen innehåller Leila K som MC och genomförs tillsammans med en Dj.
The Fingerprint Dj Set bokas just nu.
All bokning & kontakt / Milestone Artist